Surviving A Pandemic: Tips For Entrepreneurs And Small Businesses
Surviving A Pandemic: Tips For Entrepreneurs And Small Businesses
COVID has been a massive challenge for all types of businesses, especially small businesses, and the self-employed have been hit particularly harder than most. Supporting these types of businesses is vital, as Hong Kong's Trade and Industry Department has pointed out: "SMEs vitality and business performance are of crucial importance to the development of our economy."
However, small business owners have time and time again shown themselves to be creative, resourceful and resilient. Many owners have adopted new technologies and learned new skills over the past year. Yet with the lack of face to face contact, one big area that remains a challenge for many is staying connected with existing and potential clients in a more meaningful way, keeping them engaged with a brand. With that in mind, we're going to explore some top ways to do just this.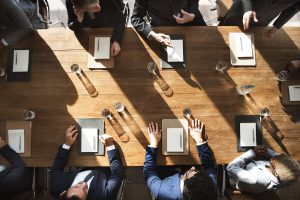 4 Tips To Connect With Clients During The Pandemic
1. Go Virtual / Appear In More Online Spaces
Nowadays, it is all about "the virtual", i.e. online meetings, webinars, virtual lessons etc. With more people and businesses online, it's become more challenging than ever to stand out. That said, small businesses can use this opportunity to engage customers in a different way, for example, by joining social media platforms such as Instagram, Red, or ClubHouse. As new platforms are introduced, there are various opportunities to get new customers and build goodwill with existing ones.
Try and study social media platforms and finalize the best ones to run and showcase your company's personality and style. Participating in these online spaces can help generate brand awareness. Each interaction should be strategic and carefully thought out, and each post and message crafted to be impactful and powerful. Use any opportunity to expose your brand values. The internet allows you to keep in touch with your customers and get feedback to accommodate your business accordingly.
2. Create A Personalized Message
Nurture leads through personalized content. Those messages can build trust and develop into a potential sale. Delivering more customized content is a way to foster long-term customer relationships. It is essential to stay in contact with your clients. Every company wants to have their clients come back when the shutdown is over, and the best way to anticipate is to think the way they think and put yourself in their position. When you tailor content to your audience, there is a higher chance of a conversion. On the other hand, creating a customized message can improve customer loyalty, as they will feel recognized and valued by your brand.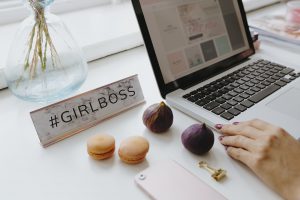 Check out these two examples to implement content personalizing for your social media or site.
– Facebook / Instagram Re-targeting
Re-targeting is a way to show your ads to people who are familiar with your brand. They have either previously visited your website or interacted with your Facebook or Instagram page, so the purpose is to get them to act and stay in touch with visitors who are not ready to purchase. Simply put, this is a way to draw back their attention and prompt them to take action.
– Email List Segmentation
Manage your leads into different groups so that you can send them emails based on their interest items or services. This way, each lead can receive personalized emails that will genuinely be of interest to them, making it more likely they will engage and convert. As you separate lead emails into groups, you can personalize your message and content accordingly. The most basic, simplest, yet effective way to personalize is to include the person's name and their interest product or service in the subject line. For example: "Subject line: Need better protection for your iPhone Vanessa? Here are 5 top case brands". Here you can see the subject line addresses the person directly, includes the client's need/interest, and directly offers them the desired item. Then, of course, you can tailor the content of the email itself accordingly.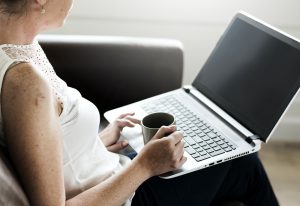 3. Make flexible marketing plans
Instead of making rigid plans, stay flexible, staying on top of emerging trends to get the most out of these dynamic and fast-moving times. While people have been talking about the "new normal", somehow there is still a lot of room or change as the world works on fighting COVID, so it is essential to plan yet be flexible enough for uncertainty. During the pandemic, it is likely many small businesses previous marketing plans have fallen apart or have had to be adjusted in one way or another. Although planning ahead is key and necessary, the most successful plan is flexible. Building a flexible plan gives you the ability to adapt to achieve your initial business goals.
 4. Collaborate With Others
Collaborating with other businesses with similar goals/audiences during the pandemic could bring a positive impact on your own business as well as on your community of existing customers and potential leads. Find ways to collaborate and work with others. Collaboration can help businesses survive these uncertain times. Brand collaboration not only contributes to productivity but also works for "Win-Win" outcomes. Seek out partners who will enable you to do things that you wouldn't be able to do on your own. The essence of a partnership is working together to complement one another and build something creative and fresh that you may not have otherwise been able to do; this is one of the core advantages and purposes of partnering.
But that's not all; check out three more reasons why collaborating is essential for a startup:
– Opportunity To Reach New Markets
Collaborating with others is an opportunity to reach new markets as you can leverage off each other's networks and communities. Not only will your brand expand its horizons in areas previously unexplored, but it also adds value for existing clients. A partnership is an incredible opportunity for a startup. As your business has a chance to explore a new frontier, you can use the publicity to benefit both you and your partner.
– Brand Awareness
Another significant outcome of a partnership is brand awareness, letting people know who you are. When you partner with other brands, there are more opportunities for your logo and other branding to be exposed to a broader audience, creating organic curiosity. Every cross-post on social media, backlink on a blog, EDM, etc., could help increase awareness and get people to notice your brand.
– Brand Trust
Brand trust comes naturally from a good business partnership. As you prove you work well with others and generate profit, businesses and people generally are more likely to be willing to support your business. It's all part of the process of creating a healthy, stable and productive network. But, of course, you're only as good as the people helping you out, so don't forget to ensure your business is a valuable investment for them.
The aim is to create positive relationships, whereas partnerships give you a chance to meet and work with new people that can help you grow your business when you most need it. Bear in mind, though, that not all partnerships are created equal; be sure to choose your partners wisely and strategically.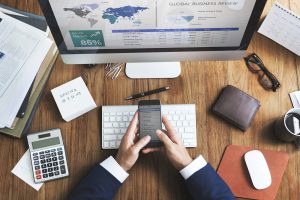 To Sum Up…
These methods are some of many ways for small businesses to bounce back from the pandemic. With some creativity and considering your circumstances, you can find many ways to survive, or better yet, even thrive during these uncertain times. That said, the most crucial part of surviving during the pandemic is staying calm in stressful situations. Think and act positively, and you're more likely to reap positive results. In the words of Aristotle, "It is during our darkest moments that we must focus to see the light."