Essential Online Tools for Entrepreneurs  
Essential Online Tools for Entrepreneurs 
Being an entrepreneur often means wearing many hats in a day, whether to work on building, designing, marketing, promoting services and products, or managing projects, tasks, and schedules. Now, there are many startup tools to help busy entrepreneurs stay on top of anything and everything. But then again, busy entrepreneurs don't have time to look through all the options! So, to (hopefully!) make things easier, we've compiled our ultimate shortlist of tools and resources to help make your entrepreneurial life better. Check out these tools to organize your business with ease.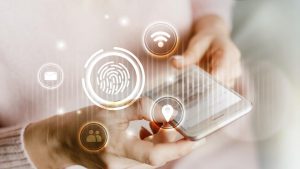 Tools for Startups, SMEs and Entrepreneurs
 Canva for your  graphics design
One sentence to describe Canva – the best graphic design tool for the unskilled user. Day-to-day graphics design takes time and skill but learning the ins and outs of graphic design and a professional tool like Photoshop is time-consuming. Then aside from learning, it takes practice to get the hang of implementing design principles and trying to remember all the different functions in a tool like Photoshop is a whole other thing. Just to be clear, we have nothing against Photoshop, but a tool like Canva empowers more amateur users to create social media graphics, presentations, posters and other visual content quickly and easily. It provides a vast library of templates and design ingredients such as fonts, illustrations, stock photography, video and audio content. Anyone can take an idea and create seemingly professional looking content with minimal time and effort. In short, Canva is not only a powerful design application but also a helpful productivity tool to speed up your design workflow.
 Over A Million Stock Photos, Templates and Graphics 
Once you have chosen your preferred template, it all comes down to customization. Adjust the colour, images, font and even configuration of the existing template to fit your brand and goals. And you're not limited to Canva's existing offerings; you can upload your own images, logos, fonts, etc., whatever your hearts desire. If you didn't know, also have the option to create your own brand kit within the Canva to ensure cohesive branding across the board.

Available: You can use Canva app on iPhones, iPads, laptops, Android Phones and tablets.
 Evernote for your task management  
Happened upon a brilliant idea, discovered a great article, or need to take down some team meeting notes? You need a place to save it all. Evernote might be your perfect app for the job. Great ideas and inspiration often come when you least expect them, but our brains are not so great at capturing the little details, and this is where Evernote comes in. It can be your second brain.
If you're like us, you may come up with a brilliant idea, jot it down on a sticky note, and then promptly lose said note less than a week later. Imagine how many great ideas have been lost this way! Don't get us wrong sticky notes still have their place in this world, but Evernote is an ideal place to hold those key ideas you want to make sure you can find again later. For example, you can try to create a notebook dedicated to ideas in which you can create a note to store ideas for each area of your business, from marketing to IT, etc. Doing this can save you peace of mind as you know you have the idea stored somewhere safe, and you can refer to it later when you have a meeting with the person who can help move the idea forward.
Piles of sticky notes can easily pile up everywhere, but Evernote can help you streamline your to-do list notes all in one place. You can consider to create a to-do notebook with separate notes for your various roles: founder, father, etc. The checkbox option is also a  great feature that makes notes even more user-friendly.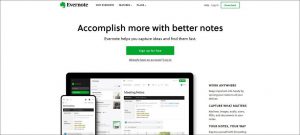 Available: With Evernote Basic, you can use the Evernote app on up to two devices.
 Sprout Social for your social media content 
 Plan and Schedule Social Media Posts 
As an entrepreneur, you need to multi-task while ensuring as best as possible that every task is carried out well. Sprout Social can be your assistant for handling social media content; it is a scheduler that helps you plan your social media feeds in advance. It is definitely a time-saving tool to free up your mind, set up social media auto-publishing, so you can simply set and forget (or at least be at ease knowing it's taken care of until the next month!). Try it out to improve your social media platform feeds and have them work together in harmony.
Sprout Social also provides conversations and analytics tabs. It helps track performance and organizes all incoming messages from a single location to build your account engagement. Connect with existing and potential customers quickly and efficiently, super necessary to grow your brand's image.
One of the power functions that Sprout Social provides – uncover business insights and ensure brand health. The platform can apply insights beyond social media so that you can enhance marketing strategy and take informed business planning decisions. With Sprout Social, you can gain a better understanding of and so reach out to consumers more effectively.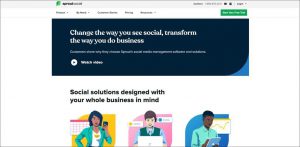 Available: You can use the Sprout Social app on mobile, laptops and tablets.
Stripe for your online payment management
Most businesses nowadays probably already know about Stripe. It is similar to Paypal but offers more customization and additional features, which is ideal for internet businesses. Stripe provides a suite of payment APIs that give users a lot of flexibility in accepting and sending payments as needed. One significant benefit of Stripe is that it allows for the user to remain on your website when making a payment rather than being redirected to another page. There are no set-up costs, and basic set-up is instant. You can create one-off and recurring payment links and invoice and bill clients online, making it efficient and convenient for people to do business. An added benefit is that Stripe charges a flat fee per transaction while other payment gateways have tiered fee charges.
Stripe makes it easier to optimize company payments and accept payments from people worldwide (more than 135 countries). The platform offers dozens of local payment methods to improve conversion rates. It lets you accept, store, manage and pay out money globally with a single integration. In addition, it maximizes revenue for businesses by improving authorization rates on every payment and reduces declines with powerful machine learning.
If you need a solution that breaks your limitations and helps your business internationally, Stripe could be for you.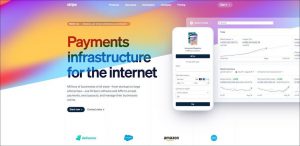 Available: You can use Stripe app on mobile, laptops and tablets.
Slack for your team management and communication
Slack is a collaboration hub that brings relevant people, information and tools together to get work done. You can send direct messages to staff, bring their attention to relevant projects, share information, and update workflows with team members. You can even manage joint projects with other companies or individuals.
Unlike email, you can quickly chase "one chain" of discussion to follow up on previous topics you've discussed with business partners. If you are working on more than one project together, you will likely need more than one channel. Quickly find all messages and information in one place, and save time that might have otherwise been spent chasing and follow up others.
Workflow takes care of routine and other tasks so that you can get answers, approvals with way less effort. You can automate everyday tasks like sharing updates and streamline processes. You can also seamlessly capture new ideas and make them available for discussion with colleagues.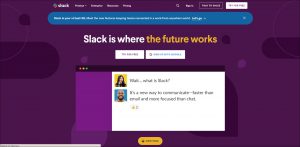 Available: You can use the Slack app on mobile, laptops and tablets.
  In A Nutshell
Obviously, everyone has their own needs, and these are just a few of the many options on the market. Of course, there is no harm in trying out various solutions, but to save on time and more quickly make a better choice on which tools to use; it is highly recommended to list out what you are trying to accomplish so you can match your needs to the features offered by a platform or app. That said, hopefully, one or more of the tools on our ultimate list will help you and your business get organized and running smoothly. We definitely think they could be a good starting point for many.