iNCUBEE Partnerships Offer
iNCUBEE PARTNERSHIP OFFERS
iNCUBEE is always open to any collaborations and we believe that a true partnership is a
Win-win

rather than a

Winner-take-all

proposition. Check out our partnership offers and redeem the one you need!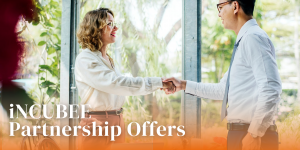 ---
iNCUBEE x Velocity Studio 

iNCUBEE – Corporate Offer Terms & Conditions

* Corporate rates valid until 30st September 2022.

* Velocity only serves female customers.

* To enjoy the corporate offer, employees and members have to show their iNCUBEE membership proof as per provided by iNCUBEE. 

* This corporate offer can be extended to spouses and partners by showing their partner's iNCUBEE membership proof.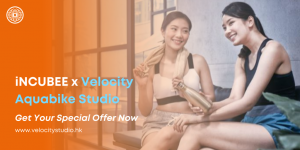 iNCUBEE x WanderLoft

Location: Kwun Tong

Amenities & Perks: High-Speed Internet, Convenient Location, 24/7 Access, Meeting Spaces, Pantry, Exclusive Events, Mail Handling Service

Reception Hours: Mon-Fri 9am-6pm

Website:

 

https://workatwanderloft.com/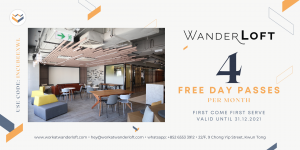 iNCUBEE x Desk-one

Locations (HK): Mong Kok, Causeway Bay, Tsuen Wan, Wan Chai, Sha Tin, North Point

Amenities & Perks: 6 Convenient Locations, On-Deman Pricing, Tranquil Ambience, High-Speed Internet, Pantry

Reception Hours: Desk-one (CWB, MongKok & TsuenWan) 11:00am-10:30pm / Desk-one (ShaTin & glue Wan Chai Star Street) 09:30am-10:30pm / The Private Suite North Point 24hrs (prior reservation)

Website: https://www.desk-one.hk/